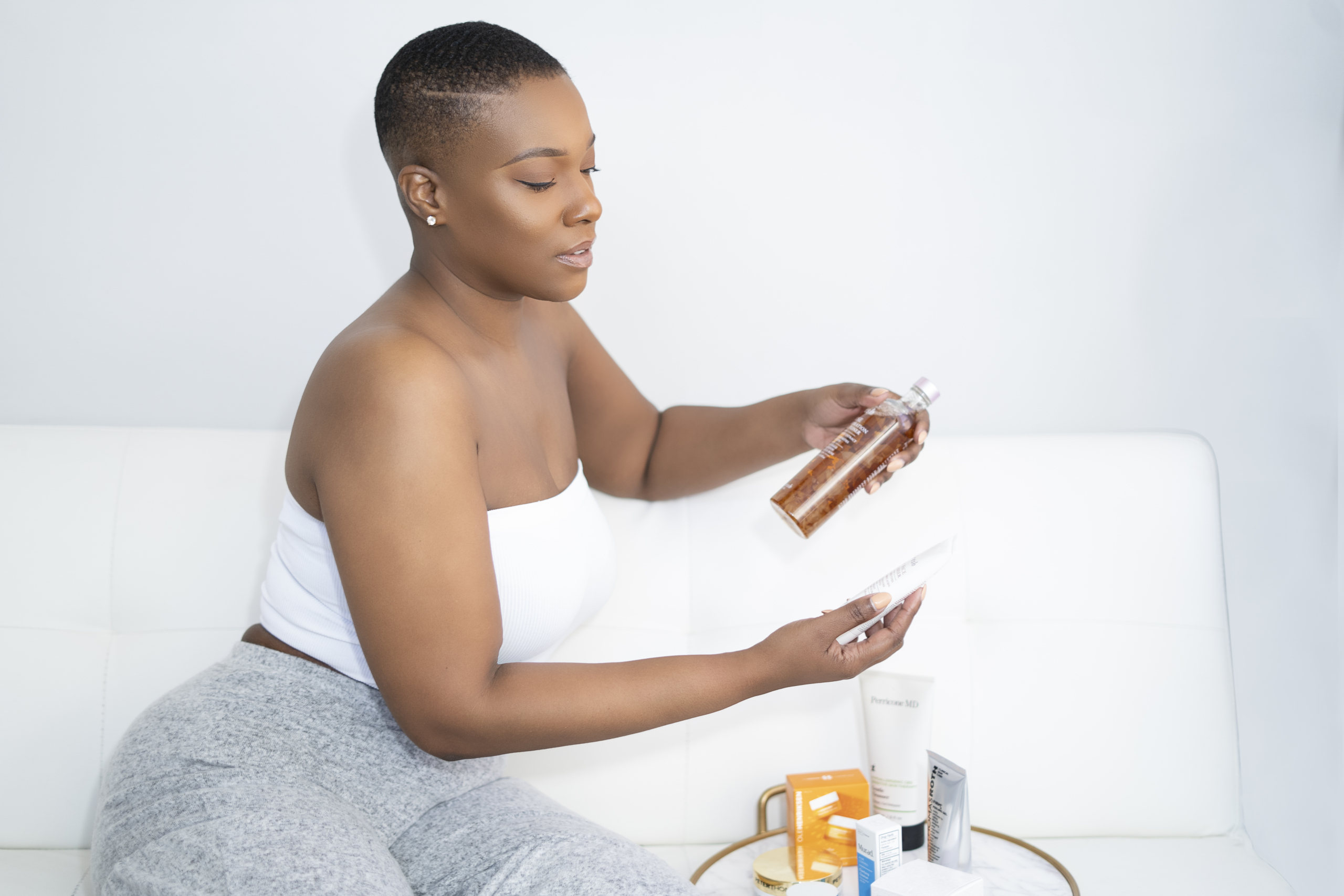 Anti Aging For Dry Skin
Having a good skincare routine is super important especially for mature women (Anti Aging For Dry Skin). I want to share with you my anti-aging skincare for dry skin. Having a good skincare routine is very important as you get older. Many women suffer from fine lines, hyperpigmentation, dry spots, and or wrinkles to name a few. in addition, you don't have to spend a ton of money to have an effective skincare routine.
When having dry skin some tend to think the heavier the cream the better however that's not true. having a nice light moisturizer that's very absorbent will do the trick. In today's blog post, I'm going to share with you some anti-aging products that will work on your dry skin. 
Cleansers 
It Cosmetics Confidence in a Cleanser: This cleanser is a skin-transforming hydrating cleansing with anti-aging properties. This cleanser has key a ingredient which is collagen.  Collagen helps with tightening the skin and keeping it looking young. This cleanser is great for all skin types. Its sulfate-free, paraben-free, and soap-free. This cleanser will leave your skin feeling soft refresh and balance.
Kiehl's Calendula Deep Cleansing Foaming Face Wash: This cleanser is designed for combination or oily skin. However, this lightweight gel key ingredient is glycerin Which supports moisture to keep the skin feeling nice and soft. So even if you have dry skin it will not leave your skin feeling tight and dry you'll feel nice and refreshed.
Fresh Soy Face Cleanser: This cleanser is a lightweight gel that focuses on dryness, dullness, uneven texture, and loss of firmness and elasticity of the skin. The key ingredients in this cleanser are amino acid which helps maintain skin elasticity and suppleness, cucumber extract which aids in soothing the skin, and last but not least rose water for calming and balance and properties.
Toner 
Fresh Rose Deep Hydration Facial Toner: This toner is a non-stripping toner it has rose petals and hyaluronic acid that minimizes the look of pores while increases in skin hydration. This toner is for all skin types. It's very lightweight and focuses on dryness, dullness, and uneven textures.
Moisturizers 
Having a nice lightweight moisturizer for day and night is important. Some face creams have SPF and you don't need to wear those at night. Also, your face should have retinol in it and that should only be worn at night before bed (no sunlight). I have listed a few of my favorites below. 
Serum, Eye Cream & Eye Patches 
Moving into my favorite add-ons that we forget about. Having a good affective serum under your face cream is important for skin recovery. Our skin goes through so much day to day with our natural elements like sun, wind, and etc… 
Eye cream and patches help with fine lines and puffiness.
Benefits of a good skincare regimen
As we age, we start to see how our skin changes. We can't stop the process but we can slow it down by using products good for our skincare needs. 
Do you see any changes in your skin? And what skincare products are you using?
Related Blog Post:
5 Makeup Tips for Women 40 & Over (Makeup 101)
How To Do Your Eyebrows at Home