Makeup for Beginners: 101, why not share my simple beauty tips on how I keep my makeup routine nice and simple. I like to change up my products but my steps stay the same for the most part. I'm a busy woman and the last thing I need to be doing is spend time on my makeup. I'm sure most of you can relate. My Everyday Makeup Look is super simple and to the point.
If you are a foundation wearer like myself, you will agree that having a good foundation coverage is the key to a good makeup look. Now you don't have to wear a full coverage foundation. You can wear a BB Cream or powder to get a nice soft look depending on the day.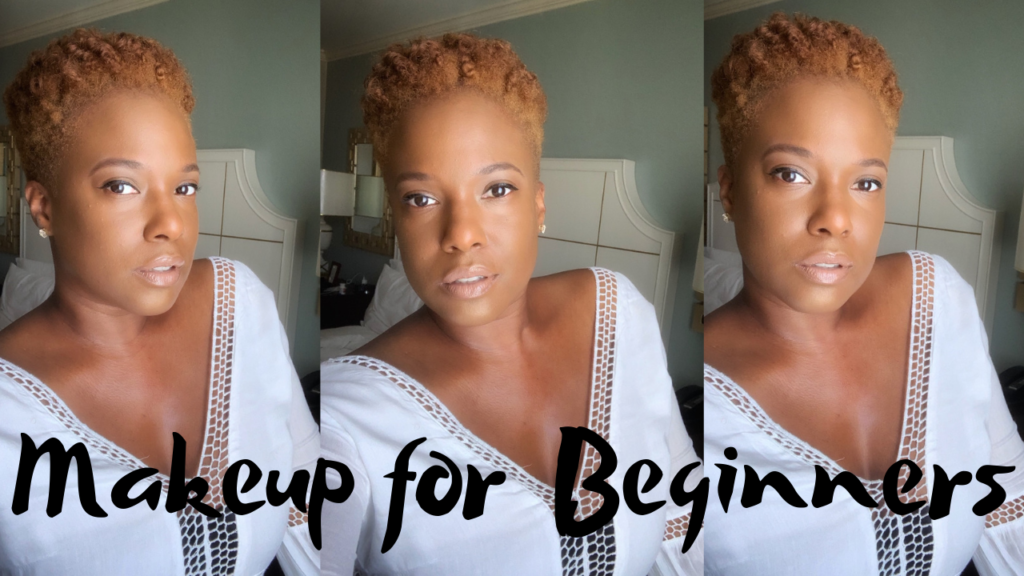 Watch my makeup for beginners: 101 series. Four short videos that consist of basic makeup tips. You will be able to follow along and reference back to the video as needed.
In each video, I have listed all products used to create this doable makeup look. Now you don't have to follow my steps you can change it up to fit your liking. The key to having a base point to start from when doing your makeup.
Makeup for Beginners: 101 | Step By Step Videos 
PART 1
PART 2
PART 3
PART 4