Tapered Cut
Why did I cut my hair? My 4C natural hair, I was tired of doing it and I wanted a big change. Every time I cut my hair, even when I was relaxed it was so refreshing to me. I'm at a point in my life that less is best. Now I will never say I won't grow my hair back out or wear me some extensions, but for now, I'm enjoying this tapered cut.
There are a lot of pros and cons to having a tapered cut. What I like about having a tapered is the "Get Up & Go" look. I have very kinky hair so my hair holds my style. I don't really do much to it in the morning. I use very little products. I will share later the products I use. I want to try a lot of product but I hate to have so many products in my house and they all are filled to the top.
Dealing with 4C Natural Hair
I went natural in November 2011, the day after my daughters Debutante Ball. Which was the day after Black Friday. My mother cut my hair in the bathroom. It wasn't that bad. It was a major adjustment for me because I always had long hair and if my hair was short it was relaxed. I know some ladies really have it bad because having 4C natural hair can be a lot to deal with when you first start out.
My main goal was to keep my hair moisturized and conditioned. Doing that really helped me with managing my hair. I recommend using a really good oil, leave-in, and hair cream for twisting and or styling.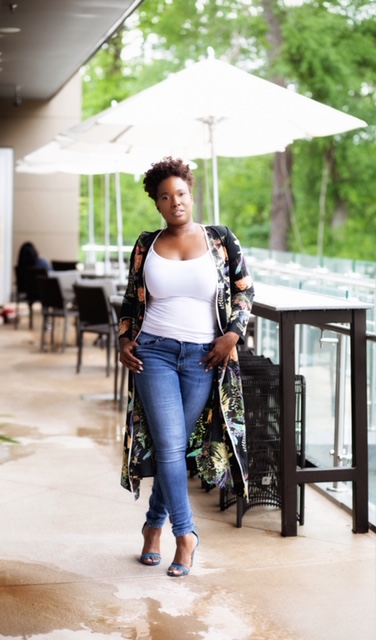 Am I happy with my Tapered Cut?
Overall I'm really happy with my tapered cut. I like that I don't have to do much and I don't spend so much time on my hair or my wigs and extensions. Now I just focus on my outfits, LOL!
I know short hair isn't for everyone but if you ever thought about cutting your hair, just go for it. The change may be just what you need.
.
See you in the comments,
xoxo Keli B.